Course details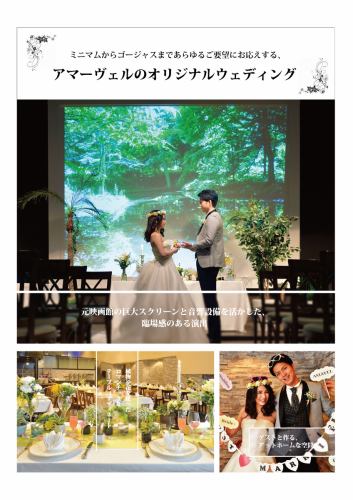 【Premium Wedding Plan】 Including Free Drink
6,000
1 person / tax not included
Luxuriously cake and toasted liquor ☆ Let's overwhelm with gorgeous director ♪
【Plan benefit】
· Sparkling wine for toast
· Candle service
· Wedding cake (equivalent to the number of people)
· Projector & 200 inch screen
· Lighting & Acoustic Operator
· Complete free option
※ For details, please refer to 【Casual Wedding Plan】.
Course menu
■ Buffet style or Table Buffet style course (one example)
【Appetizer / AMUSE】
· Salmon Marinade
· Prawn with scallops and scallops
· Qish
· Special roast beef ~ scent of yuzu pepper ~
【Vegetable, Salad / SALAD】
· Colorful vegetables Mortadella salad
【PASTA & PIZZA】
· Today's pasta (using seasonal ingredients)
· PIZZA Margherita
【Fish dish / POISSON】
· Paella of three types of fish seafood
【Meat dish / VIANDE】
· Fried chicken & fried potatoes
· Pork loin meat Pizza aura
【Dessert / DESSART】
· Special pasta dessert
·fruits
※ Depending on the plan, season, purchase situation
Menu may be changed without notice.
We appreciate your understanding and understanding.
2018/09/15 update